Home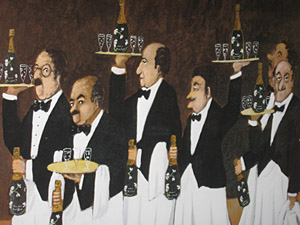 Mike & Angelo's is conveniently located on Racine's west side, in the Western Village Mall, at 6214 Washington Ave.(Hy 20).

Ample well lit parking. Open daily at 4:00 except for major holidays.

Cozy, Casual atmosphere, with a full service bar featuring good wines.

Voted Racine's Best Thin Crust Pizza. Other popular menu items include, Homemade Ravioli and Lasagna, Chicken Parmesan, Perch and Walleye, AntiPasta Salad, and Baked "Italian" Onion Soup.

No reservations on Friday 5 - 8

New adjoining Banquet Room available for parties up to 100, featuring our popular Italian Buffet.